Photo prints have come a long way since the days of the darkroom. Far from simple choices between matte or glossy papers, photographers can now choose a wide range of media surfaces to best showcase their images. We've evaluated hundreds of papers, and are happy to recommend what might best help create the impact you want from your photos.
Whether you shoot film or digital professionally, or simply want to enlarge your mobile phone shots, we can help.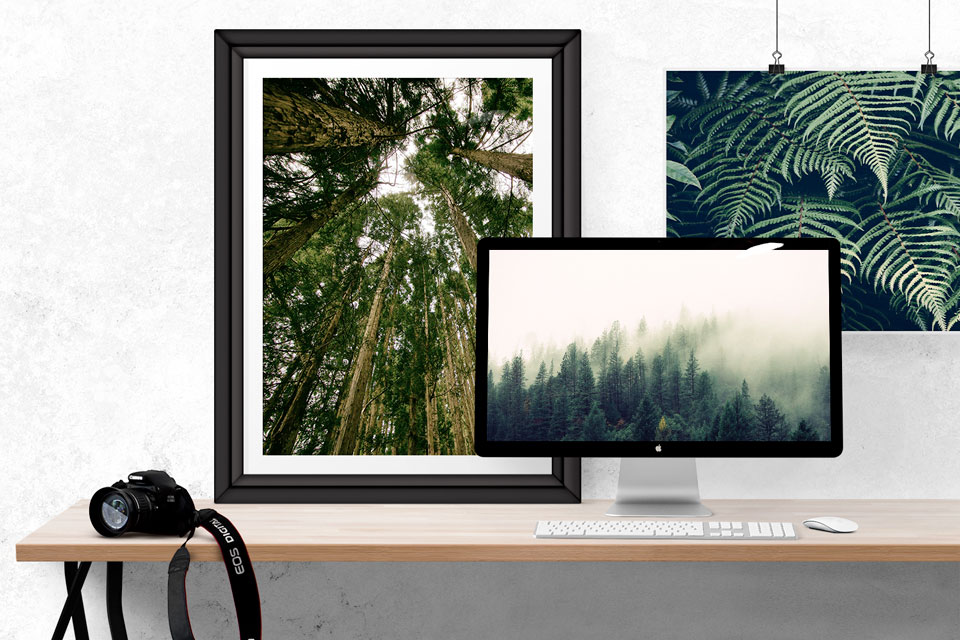 Printing your photos can bring out a whole new level of expression from your original vision. While many are satisfied to upload to social media or the cloud and never look back, creating a physical print not only preserves the image, but allows for more creative interpretation as well.
Many photographers prefer more traditional luster or photo paper surfaces. Over the years we've come to find that when shown the difference, photographic artists often end up preferring a more matte finish, even some with additional texture such as various fine art watercolor papers.
Come on in and take a look at the options. You might be surprised by what the feeling of paper in your hands can inspire in your printed images.
Of course not every photo requires a fine art print output. For all of the rest, we have some great options for what we call "snapshot prints".
Using the same technology that produces a fine art print, we have an incredibly fast and cost-effective option for standard-size "quick prints". We can output in as little as a day, and can easily produce just one or many hundreds of small prints from your photos.
You can email or bring in your images, and choose from standard 4x6, 5x7, or 8x10 prints on professional grade photo luster paper. Prints are automatically trimmed borderless.
Starting at only $1, and with great quantity discounts if you've got a bundle to print.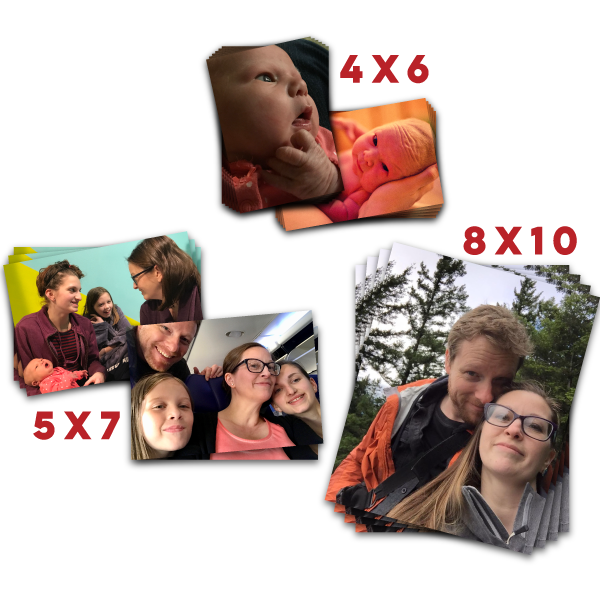 We've invested in all of the best software tools to help your images become the very best they can possibly be. Whether it's removing pesky digital noise, sharpening soft images or even recovering from motion blur and camera shake, we have options to help hone your images to bring out what you intended.
See below for just some of the amazing options for crafting your images into their highest potential.
Still shooting film? You're not alone. And luckily, we have the very best film scanner available. Whether it's 35mm, medium format, or even 4x5, we can literally "pull out all the stops" when it comes to scanning your film negatives or transparencies. With our high-end scanning capabilties, we can revcover blown out highlights and blocked-up shadows, revealing the full dynamic range hidden in your film. And resolution? With scan sizes upward of 300MB from a single frame, you'll see beyond naked-eye detail all the way to the tiniest most fine film grain.
Every photo will be softer than you would hope or expect - due to atmosphere and lens elements and many other factors. That's where sharpening comes in. Any print will be soft without an extra sharpening step, which we do as part of our comprehensive process for all prints.
We have multiple third-party sharpening options beyond Photoshop's built-in methods, each with their own strengths depending on the image.
Out of focus or camera shake? We have tools to recover your image from the most common blurriness too.
Ask for a demonstration!
Cameras keep getting better, but digital noise hasn't gone away just yet. Which is why we've invested in multiple amazing tools that can recover even the smallest details from noisy images.
Whether it's low-light or high ISO noise, or even JPG compression artifacts, we probably have a way to help recover your image from otherwise hitting your recycle bin.
Noise can ruin an image. Let us help you save it!
Making a digital photo bigger isn't just clicking Image Size in Photoshop. In many ways, that can introduce more problems that it solves.
After years of using various resizing plugins, we've found a few that simply do the best job of preserving detail - and even sharpening details you didn't know were there! - all while enlarging images to just about any size you could want.
Whether you just need an 8x10 from that ten-year-old digital camera that didn't quite cut it, a 30x40 metal print or 40x60 canvas - even if you want a giant wall-sized mural of your image - we can help you get there. Just ask!
Compositing, Masking, & Effects
While many photographers strive for that idealistic "in camera" composition, crop, or the perfect lighting, we know it isn't always that simple.
Sometimes it's a matter of dodging and burning to bring out the subject, and sometimes there's sensor dust to remove - or perhaps a whole person or object that got in the way.
If it's compositing, retouching, restoration, masking, or any manner of fixes you need, we've got you covered.
Or if you want to try some creative effects, we can help there too.
While for many casual photographers, there's always "an app for that", we can help you get better results than you can get on your phone. Try something new, or have us run with it. You'll be surprised at the awesome possibilities that await!