From full-color one-off t-shirts to fine art printed silk wall hangings, we can help you work with many types of fabric printing. T-shirts, tote bags, scarves, tea towels, quilting squares and more...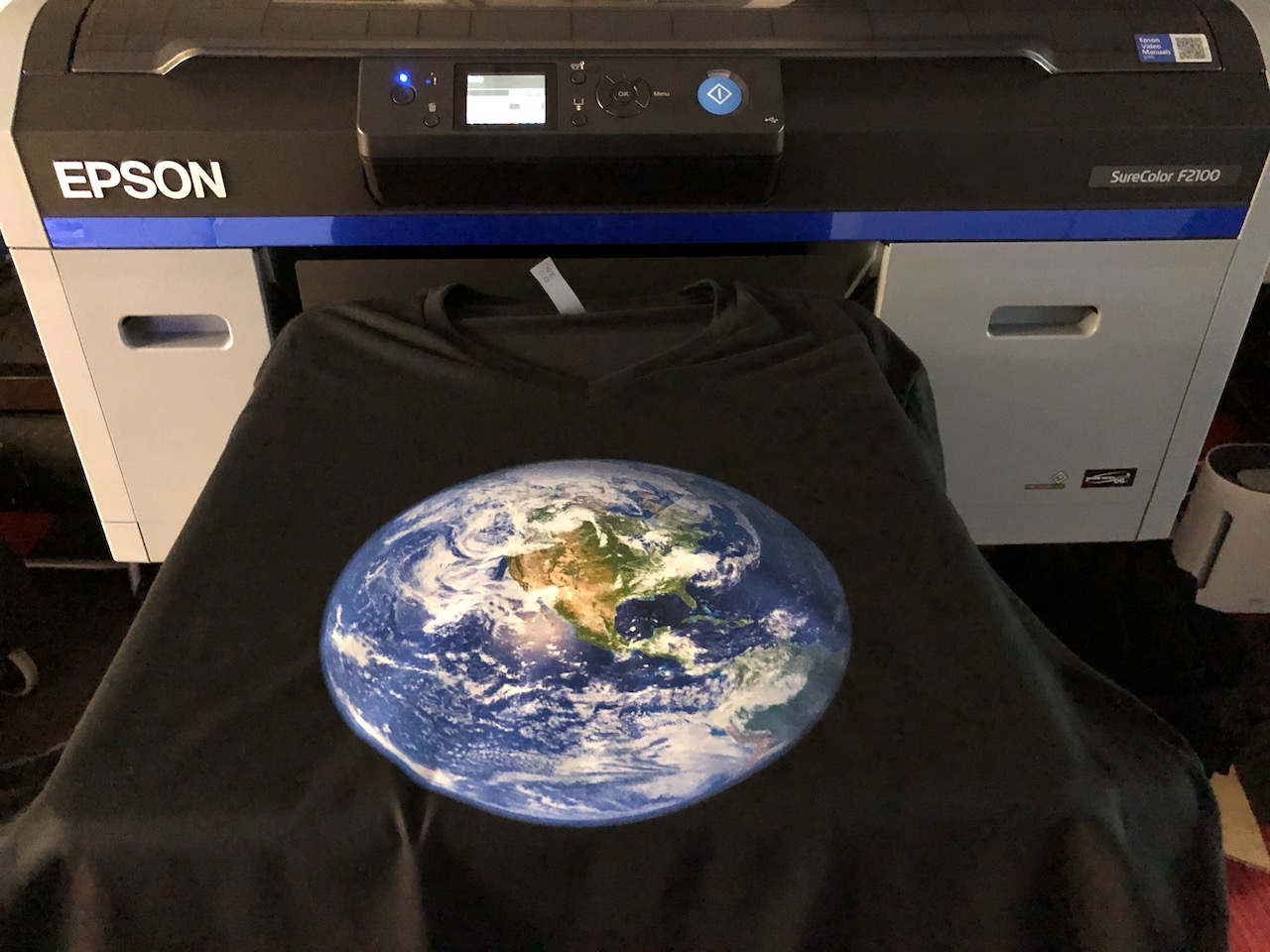 DTG - Direct to Garment Printing
Full-Color Photographic Quality Printing using our awesome Epson DTG printer, this process is great for Natural Fiber Garments, Bags, and more. Print on to any natural fabric up to a 14×16 area – Cotton, Hemp, and Bamboo fibers are great!
Water-based textile inks are non-toxic and safe for the whole familyProperly treated printed shirts are good for 100+ washes
Print on ANY color shirt with bright white ink and full color on top - Or let the fabric color show through for a natural look
No Setup Fees! No Minimums! Yes, you can print just one shirt!
Normal turn-around is 2-3 business days, but can sometimes be produced faster if shirt size, style and color are regular stocked items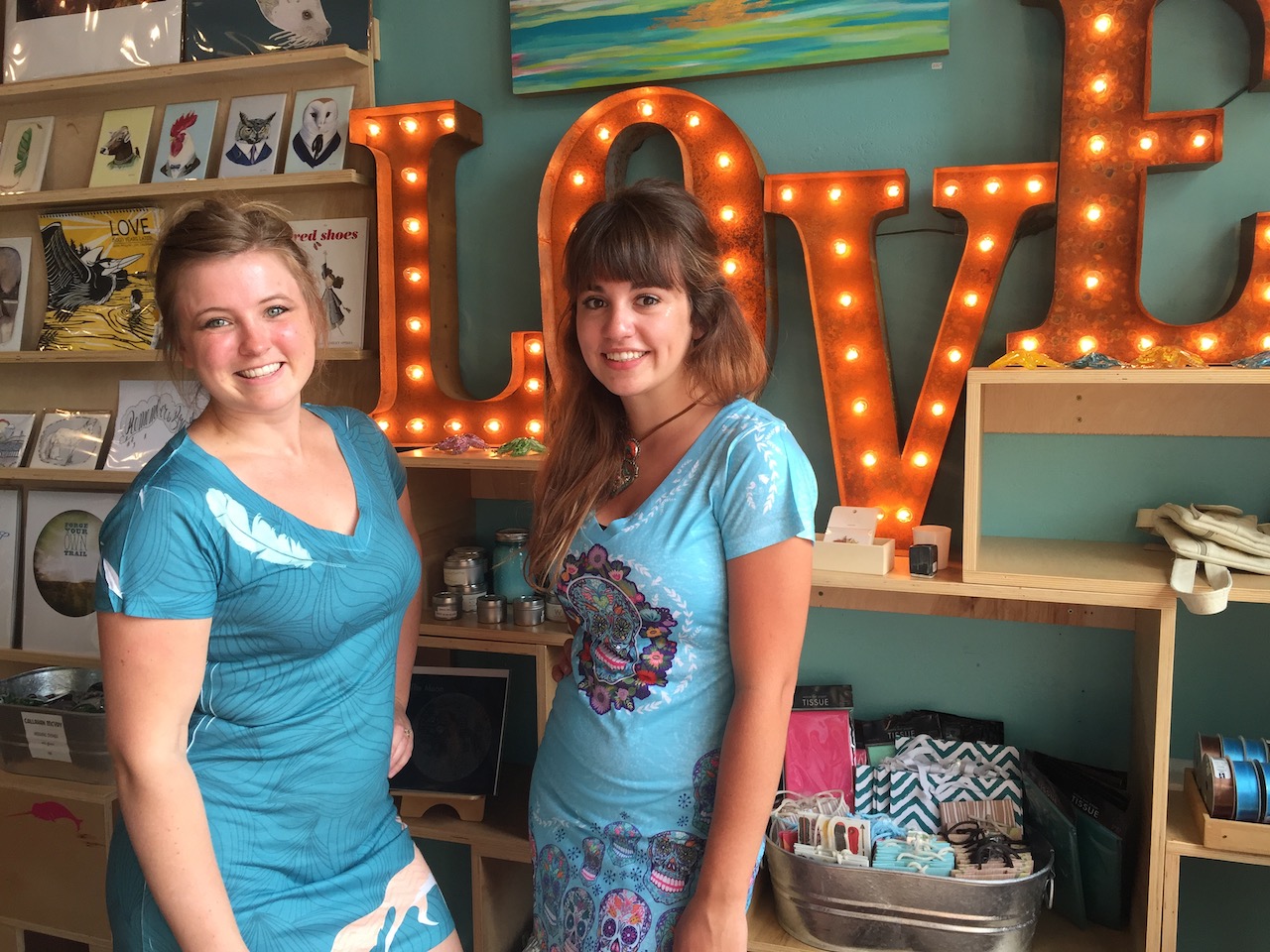 Take any image and print it in full color – even photographs! – onto shirts and many other kinds of apparel, without being limited to a small rectangle like many traditional apparel printing techniques (such as screen printing). As shown here, we can even do an "all over print", where the image goes all the way to the edges of the garment.
This process is only for 100% Polyester fabrics, or high-poly-blends like 80/20 or 60/40 poly/cotton shirts.
Using our amazing Epson Dye Sublimation printer, we print your image onto paper and then transfer it permanently into the fibers of a shirt, skirt, scarf (and much more!) with a giant heat press. After transferring the image, the garment is machine washable and the image is permanent.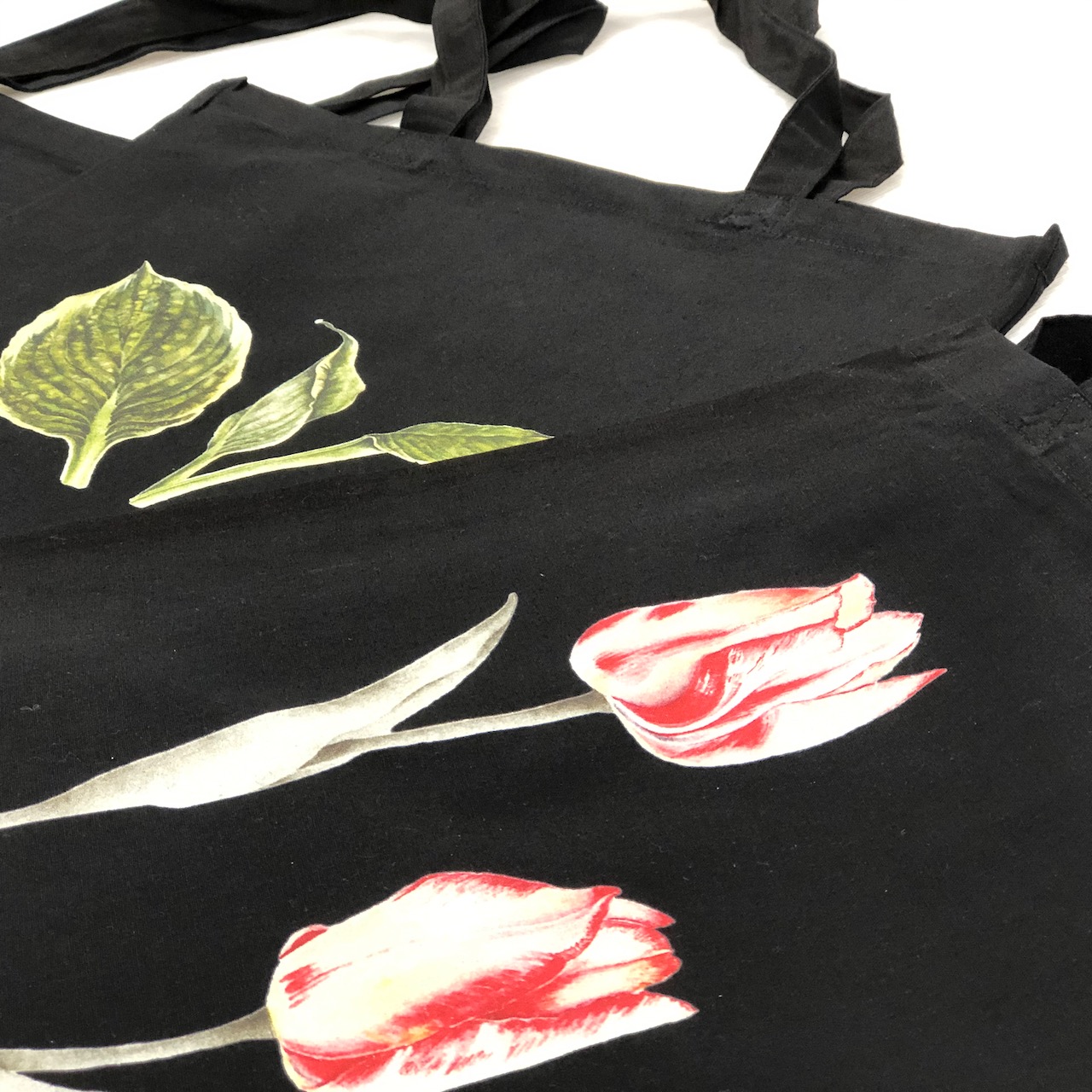 DTG printed using photographic quality textile inks, these tote bags are a great way to get your art out there or to give as one-off gifts!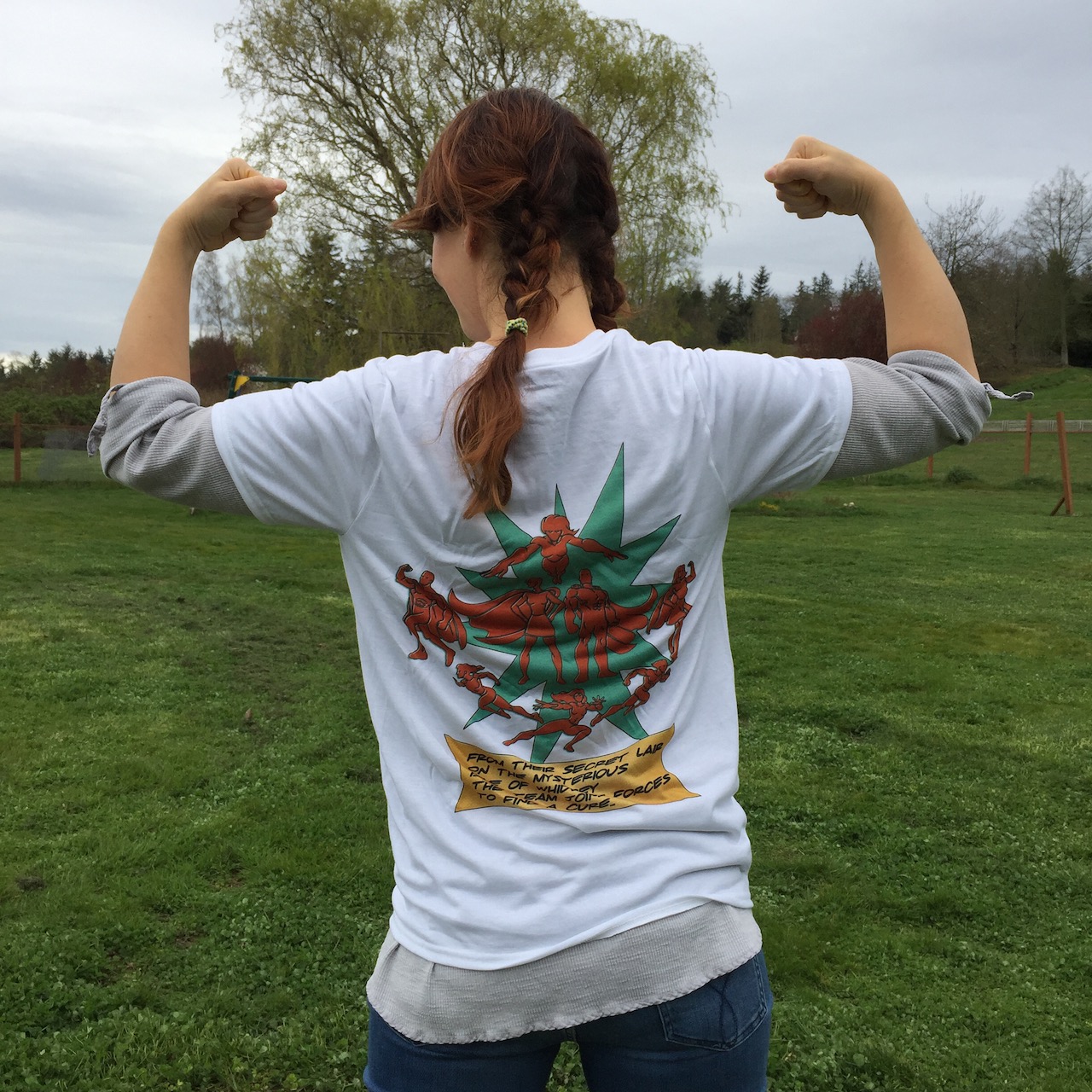 Whether DTG or Dye-Sub printed, we have no minimums on shirts. Have a special event or even a family gathering you want to commemorate? We can do low quantities, unlike most screen printers that have high minimums.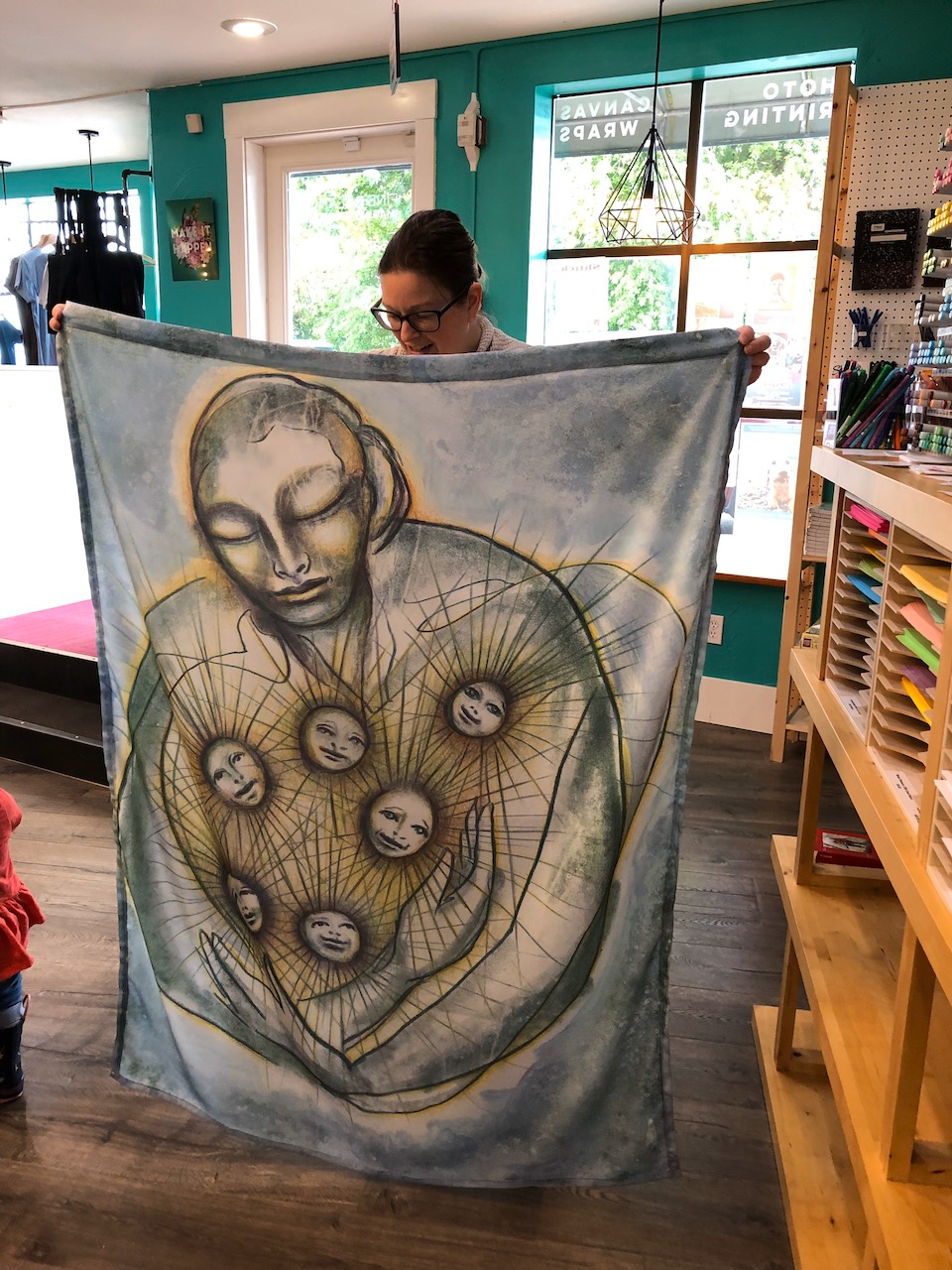 Printing fine art quality on silk, cotton, or bamboo fabrics using archival fine art inks - a great way to show off your work and lend a flowing nature to the presentation. Multiple options, no minimums.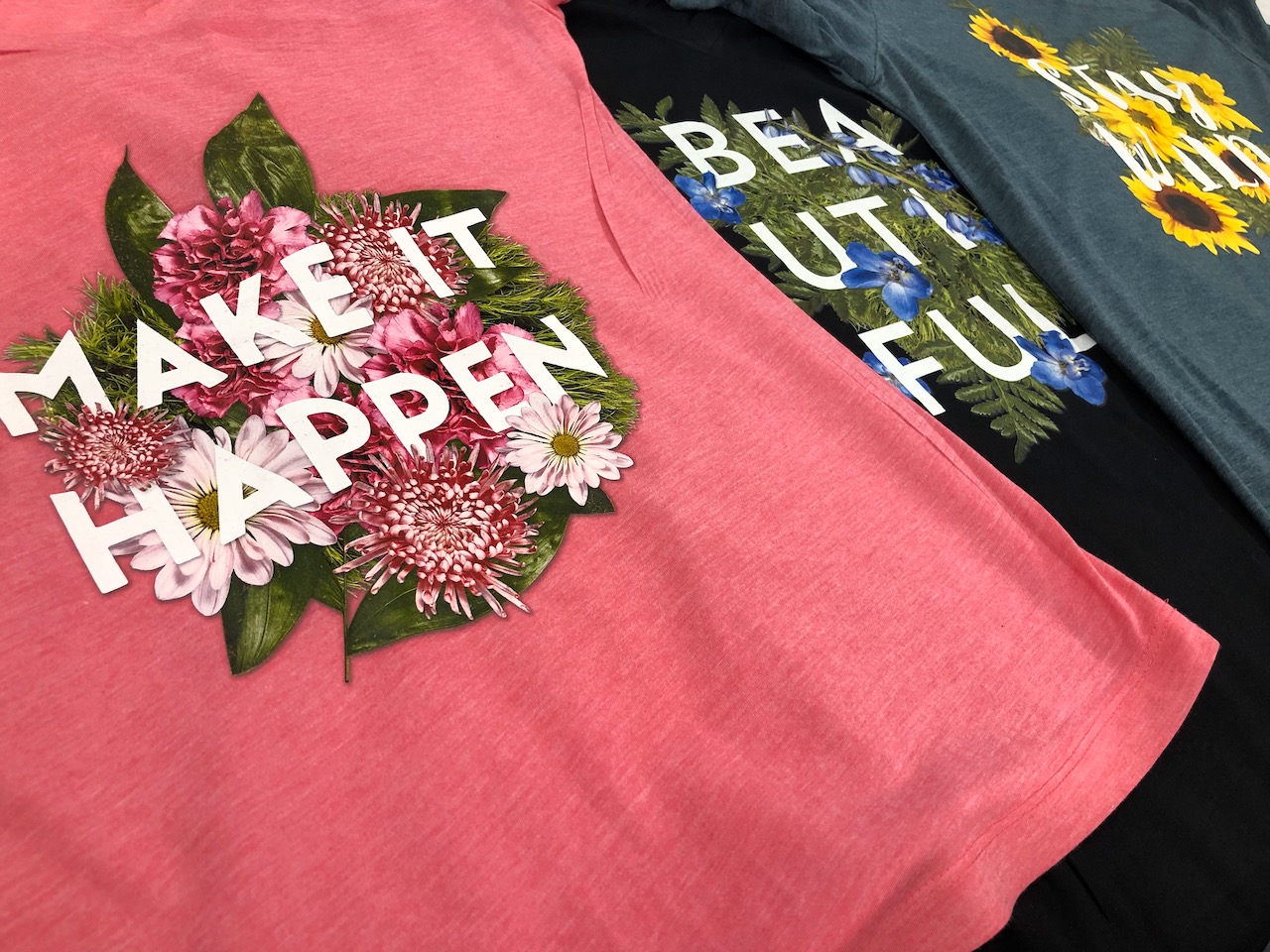 Any color, any size - and in full photographic-quality color. This technology is awesome!