Archival Giclée Fine Art Printing
Giclée fine art prints are made with archival pigmented inks and archival papers, providing the ultimate in longevity. These museum quality prints offer extraordinary detail and the richest possible interpretation of an artist's original work. Photo prints using dye-based inks have only a fraction of the longevity, and traditional photographic paper prints using darkroom chemicals won't last as long either!
For a straight-forward description of gicleée prints, take a look at "What is a Giclée? (PDF) for a formal explanation, or you can read our take on it in more casual terms, posted here.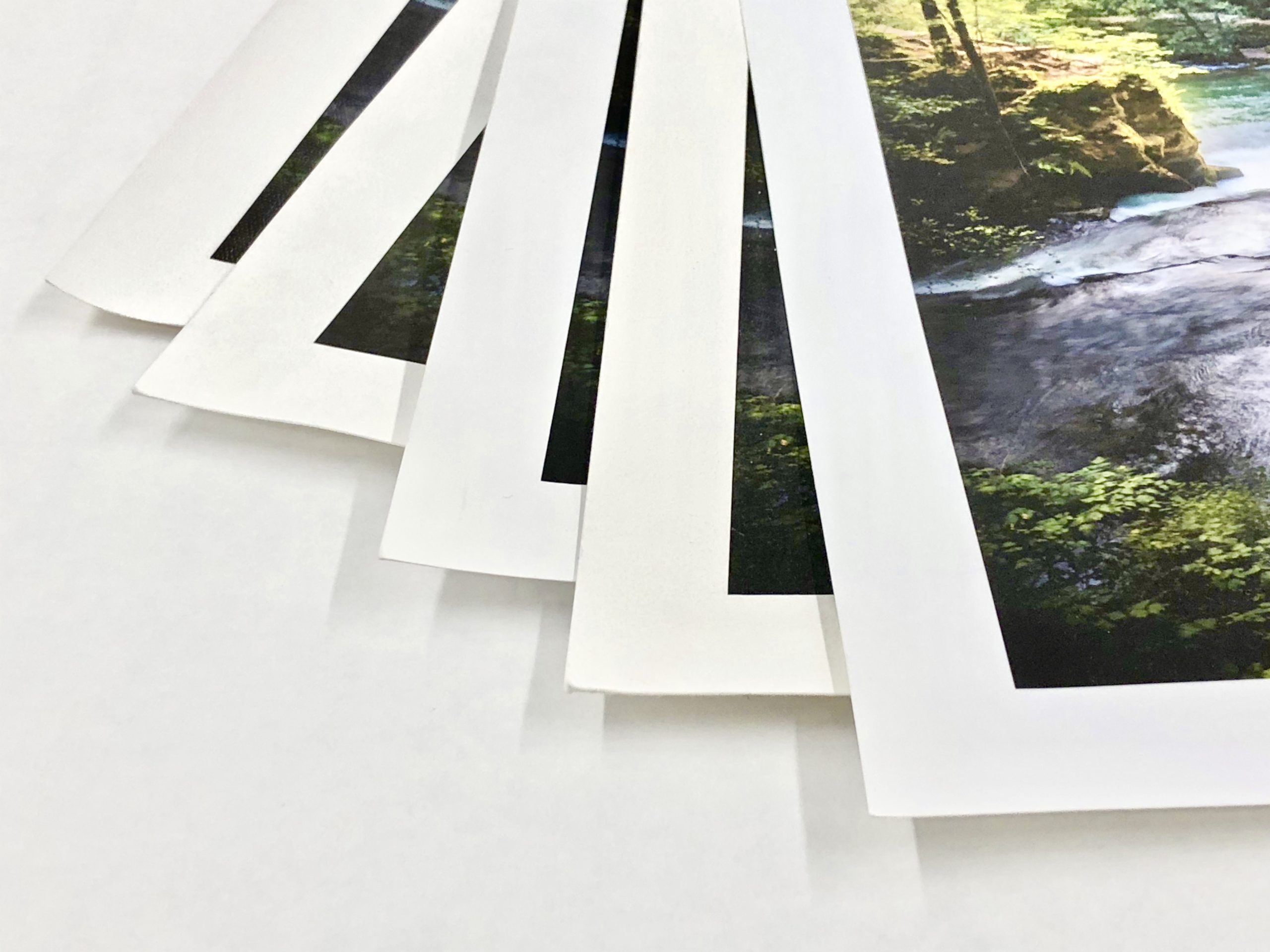 Fine Balance Imaging carries a wide range of high quality fine art papers. We have tested many of the industry papers with side-by-side comparisons for color gamut and tonal range, and feel we've found some of the greatest choices for reproducing your fine art or rendering beautiful prints of your photography and digital originals. While we stock these particular papers consistently, we can also obtain printed samples from other paper sources.
Most of our fine art papers are priced the same, so you don't have to choose a paper based on price. We can print any custom size up to 44″ on the short side of the image, and include up to 2″ of white unprinted border at no charge – you only pay for the inked area.
Our pricing is based on an inked area of one square foot. If your print size is smaller, you will be charged for one square foot. There is no minimum order, and quantity discounts are available for multiples of the same image. We may be able to apply a special rate for your project based on size, quantity or complexity. We don't charge a set-up fee, nor do we impose any fees for proofing.
Hot Press Watercolor Paper
300gsm – 22.5 mil
100% Cotton Rag
Acid-Free, Natural White
Smooth/Soft-Tooth Watercolor
OBA-Free (not bleached)
Perfect for art prints from originals
Rich color, fine detail for photos
Hahnemühle German Etching
Cold Press Watercolor Paper
310gsm – 22.5 mil
100% α-Cellulose
Mould-made, Acid-Free, Natural White
Perfect for art prints from original watercolors
Rich color & fine detail
Matte Paper
230 gsm, 9.5mil
95 brightness
Alpha Cellulose base (tree fibers)
Bright white for high contrast and saturated colors
Breathing Color Crystalline Satin Canvas
440gsm, 21mil
65/35% Poly-Cotton Blend
Bright white with no OBAs
Rich black and vibrant color
No varnish necessary!