Canvas prints finished in a "frameless" presentation offer a clean and modern look, and work great for clusters of prints or very large images – especially panoramic photos – that would be too cost-prohibitive to frame.
We have tested many brands and types of canvases over the years, and after gathering feedback from our clients – artists and photographers alike – we have chosen the Breathing Color brand of canvas, in particular the Crystalline Satin finish. Many photographers don't want a glossy canvas, and the majority of painters want something close to a matte finish, but not as dull looking.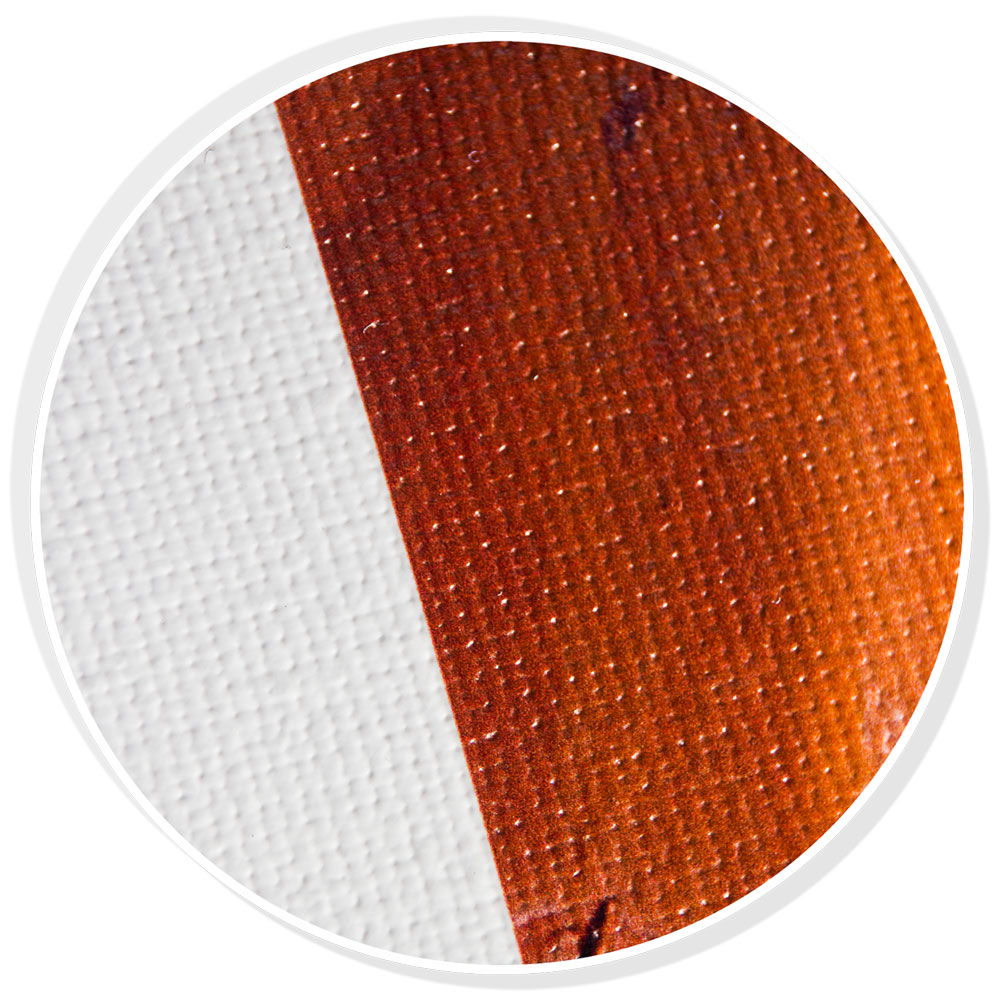 Breathing Color Crystalline Satin Canvas specs:
440gsm, 21mil
65/35% Poly-Cotton Blend
Bright white with no OBAs
Rich black and vibrant color
No varnish necessary!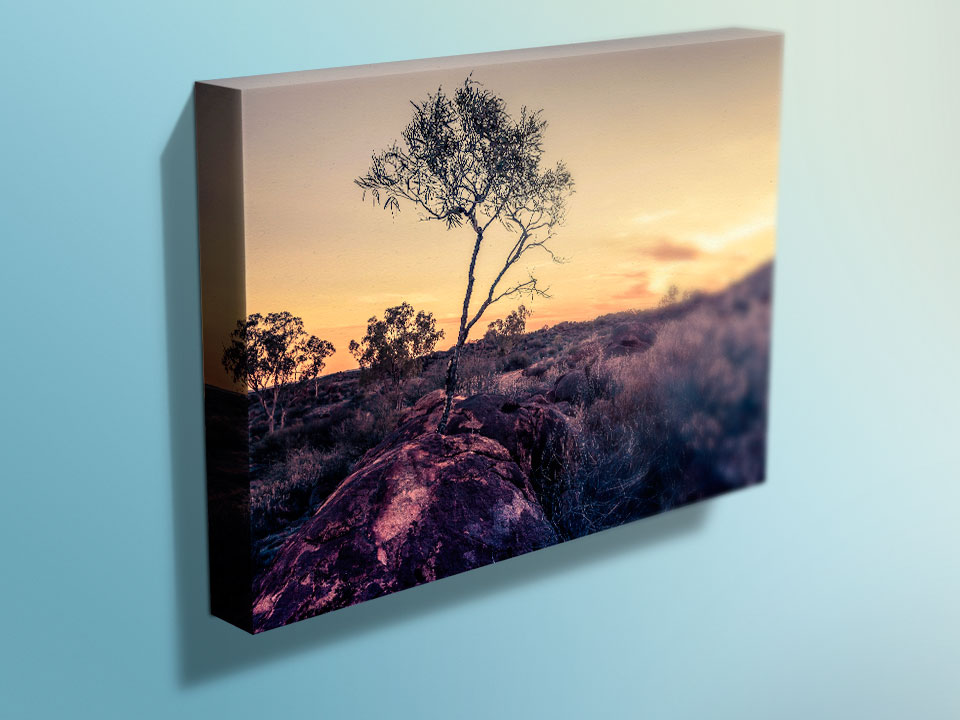 To save on shipping costs, we offer un-stretched prints rolled in shipping tubes, but will happily include the additional printed border to wrap around your stretcher bars you purchase from a local framer or make yourself.
Please note that a gallery wrap canvas is 4″ larger on each dimension than the "face" of your print, as the sides of the stretcher bars are usually 1.5″ deep and require about 2″ on each side to fully cover the sides and wrap around to the back. Since you pay for inked area of prints, a canvas print that is ready for a gallery-wrap finish will be slightly larger and therefore have a higher price than a print that is just the print area without a wrap.
Canvas printing is $22 per square foot. Stretcher bars and stretching are additional.