Laser Cutting + Engraving
Lasers! What an amazing tool. We're excited to be able to offer laser cutting and laser engraving services now in the studio. Using a desktop size laser called a Glowforge Pro, we can custom cut out many kinds of materials. With such a user-friendly machine, we can also easily take something as simple as a hand-drawn design and turn it into an engraving with only a few steps.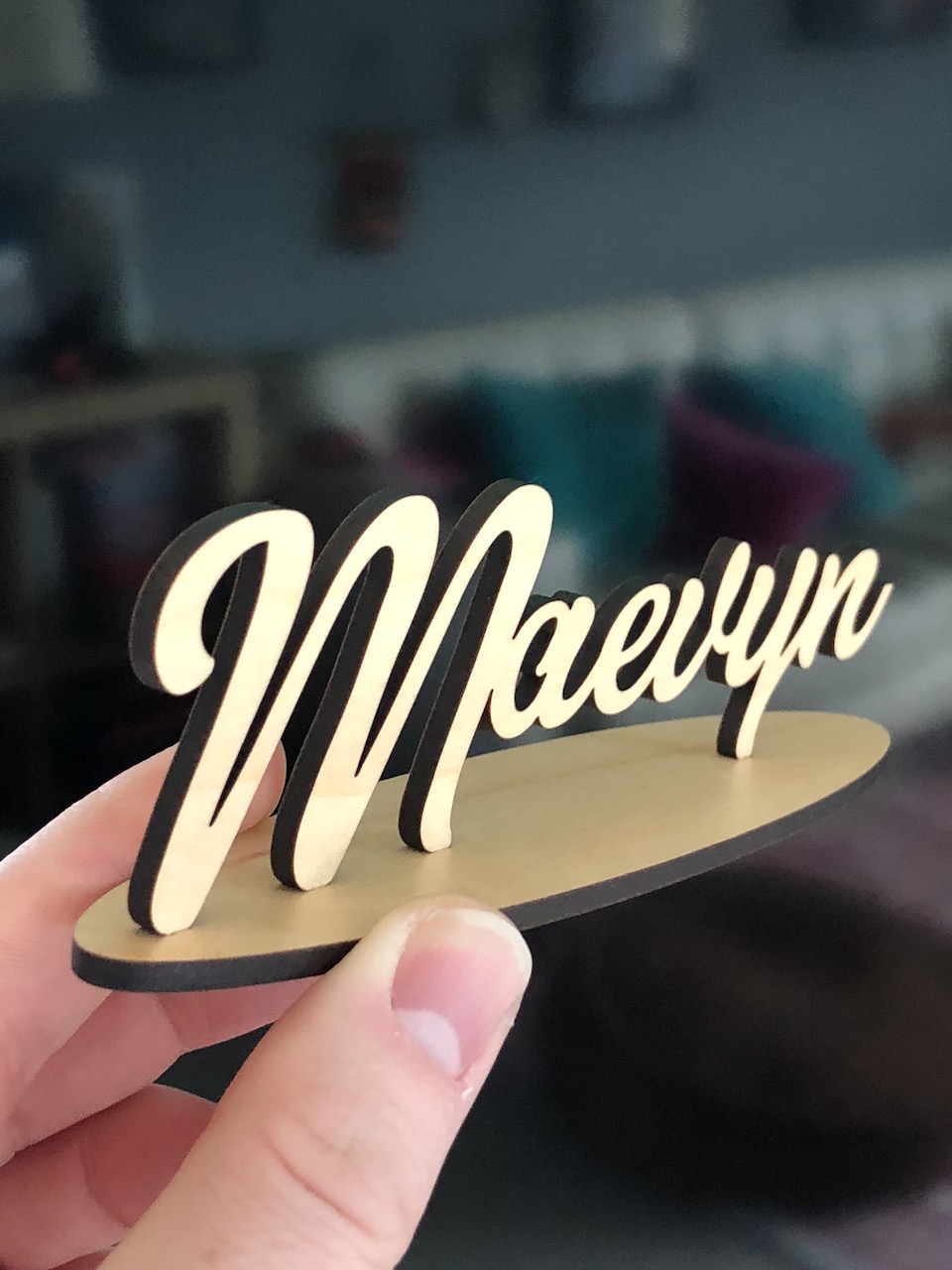 Our laser can cut wood, fabric, leather, paper, acrylic (thick plastic), rubber stamps, and more.
Try a custom name cutout, or a 3D wall sign. Or get more adventurous and put together your own gift box, complete with living-hinge corners and a custom engraved lid.
The sky is the limit - and we can help you with any ideas you might have!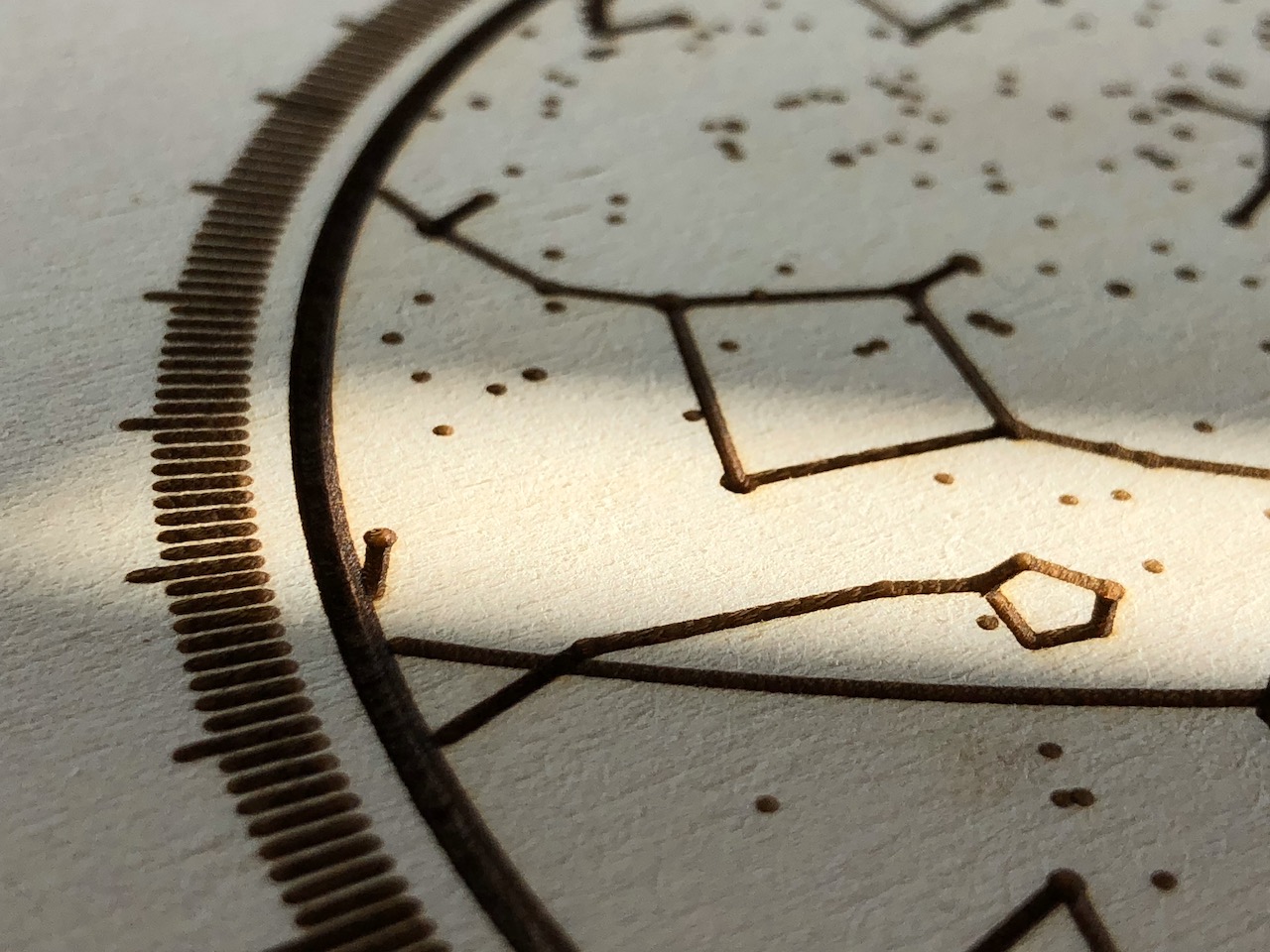 Engraving objects with the laser can be just as fun as cutting them out. It can engrave all the materials it can cut - plus glass, coated metal, marble, slate, beach and river rocks, anodized aluminum, titanium, some phones, tablets, and laptops, and more.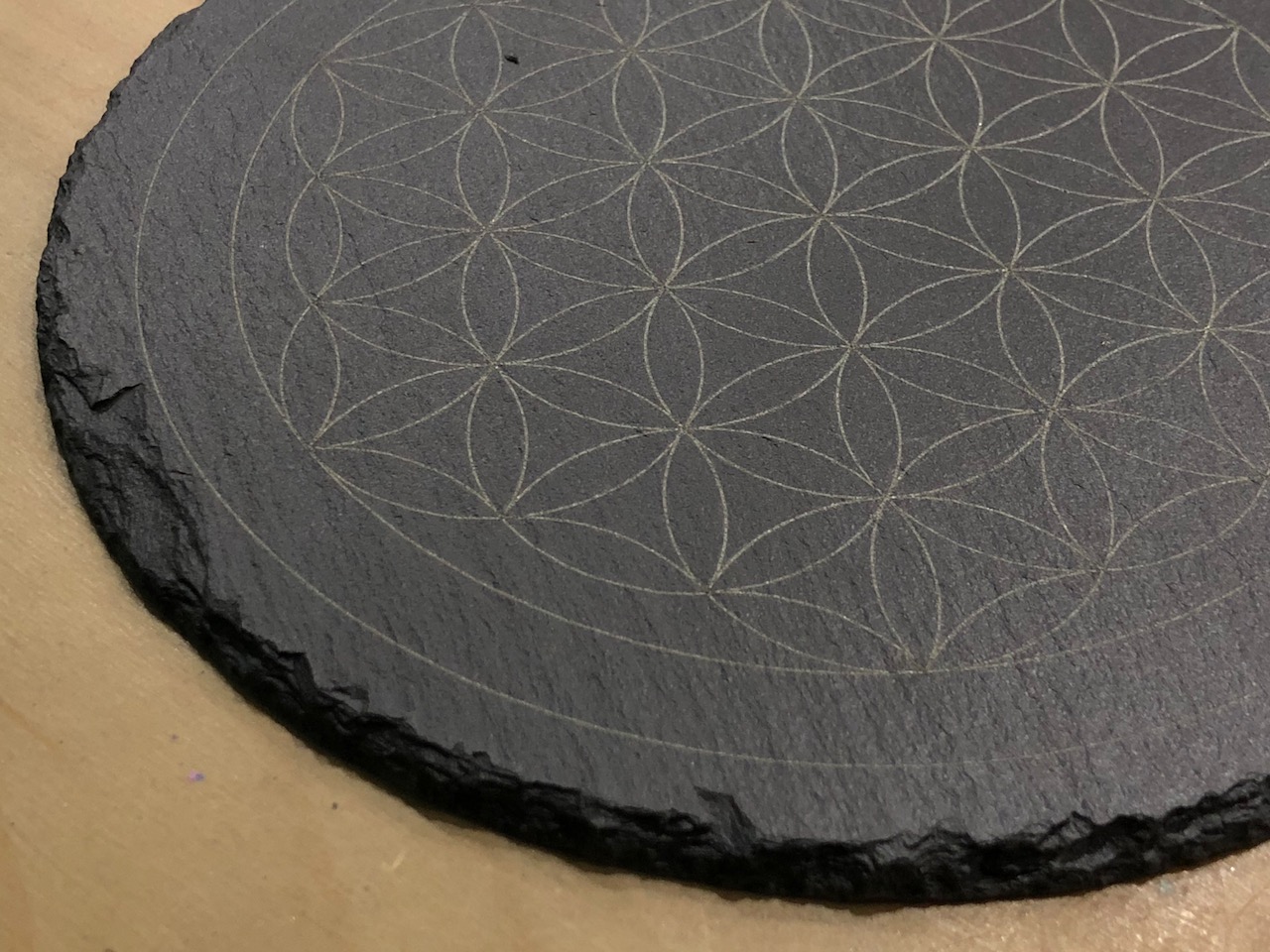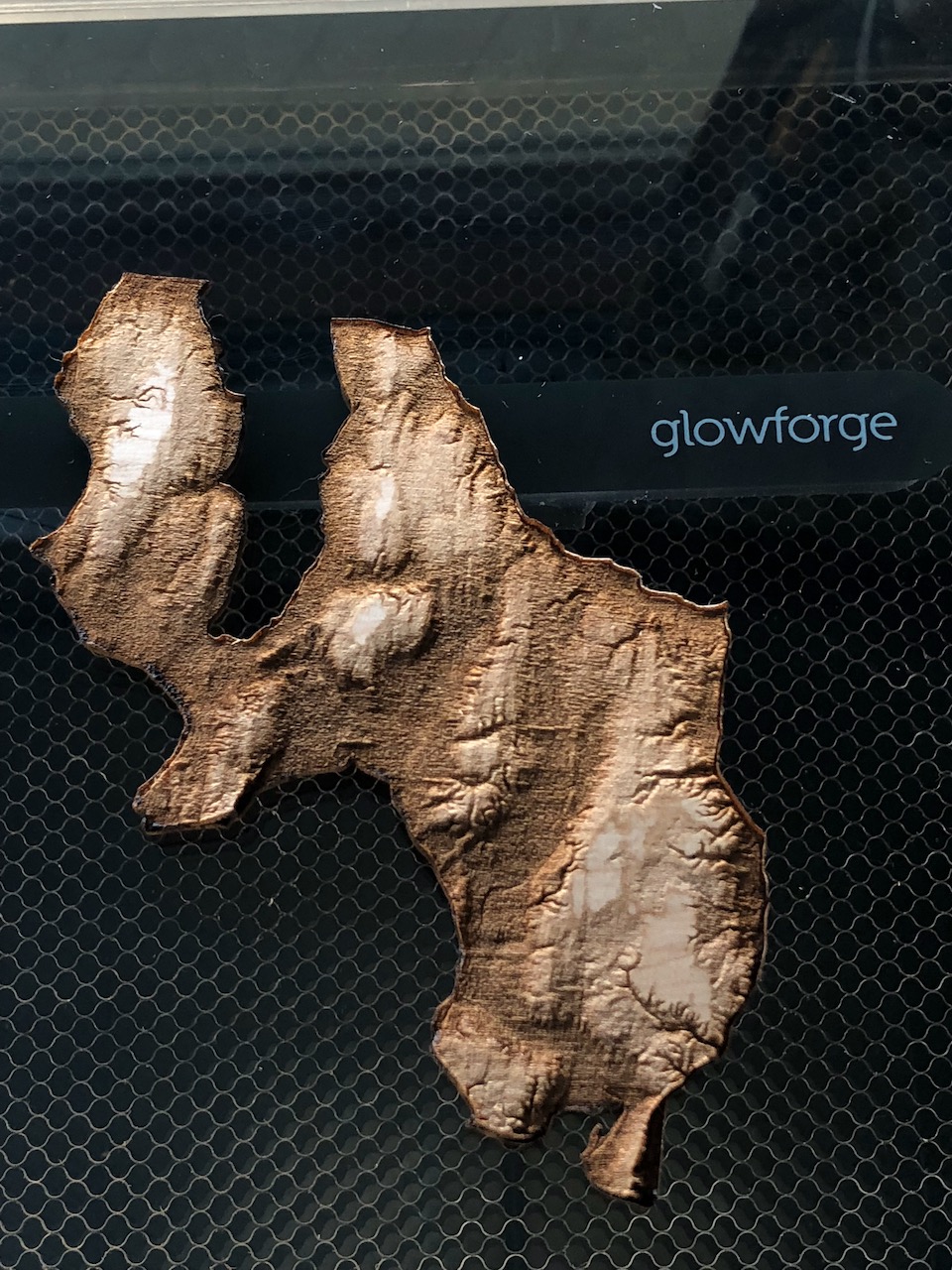 Some thick materials can be engraved pretty deeply - like 1/4" or thicker hardwoods. This is a 3D elevation map of south Whidbey Island cut from 1/4" plywood.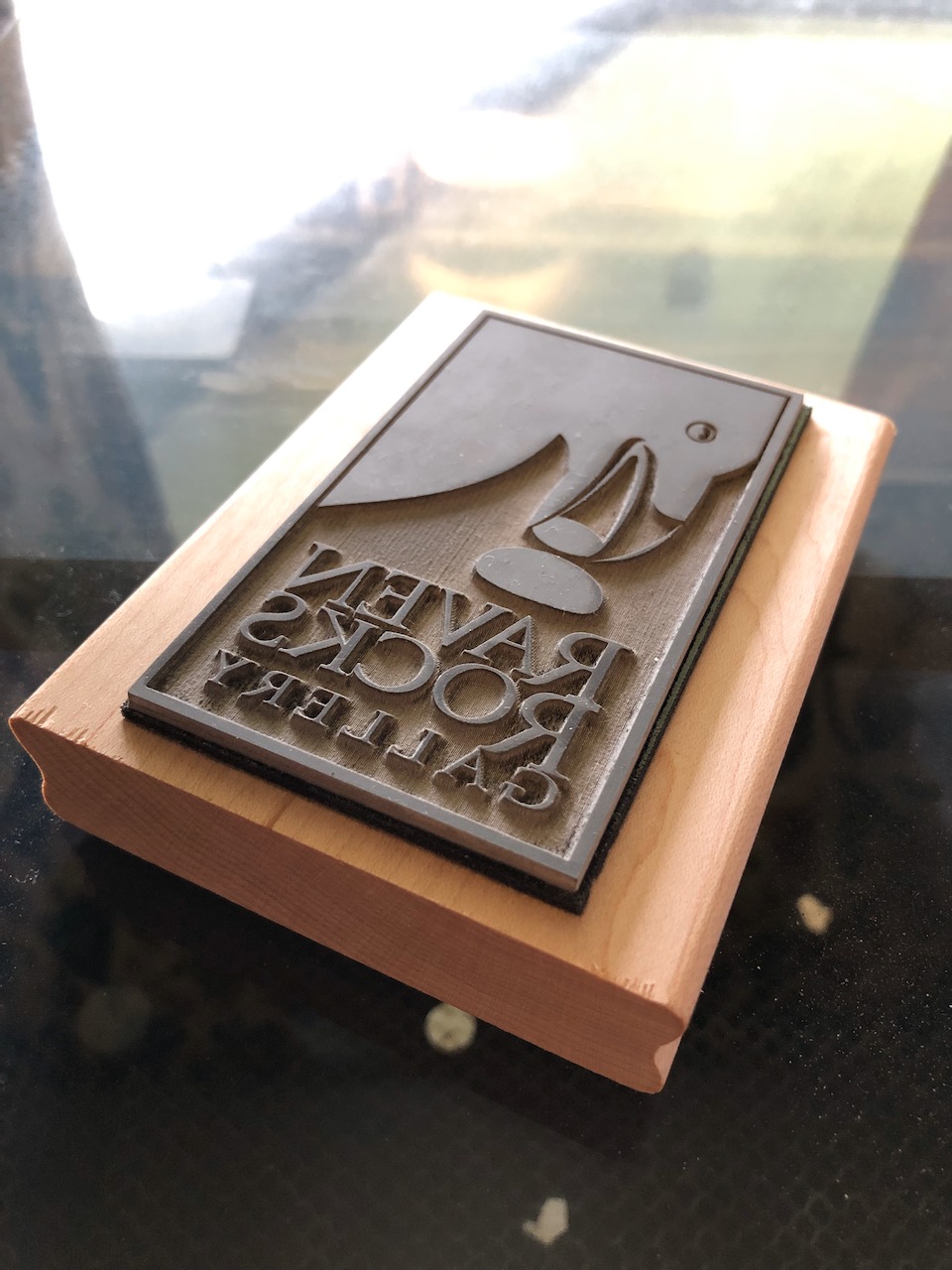 How cool is that? Make your own custom rubber stamp - from almost any design!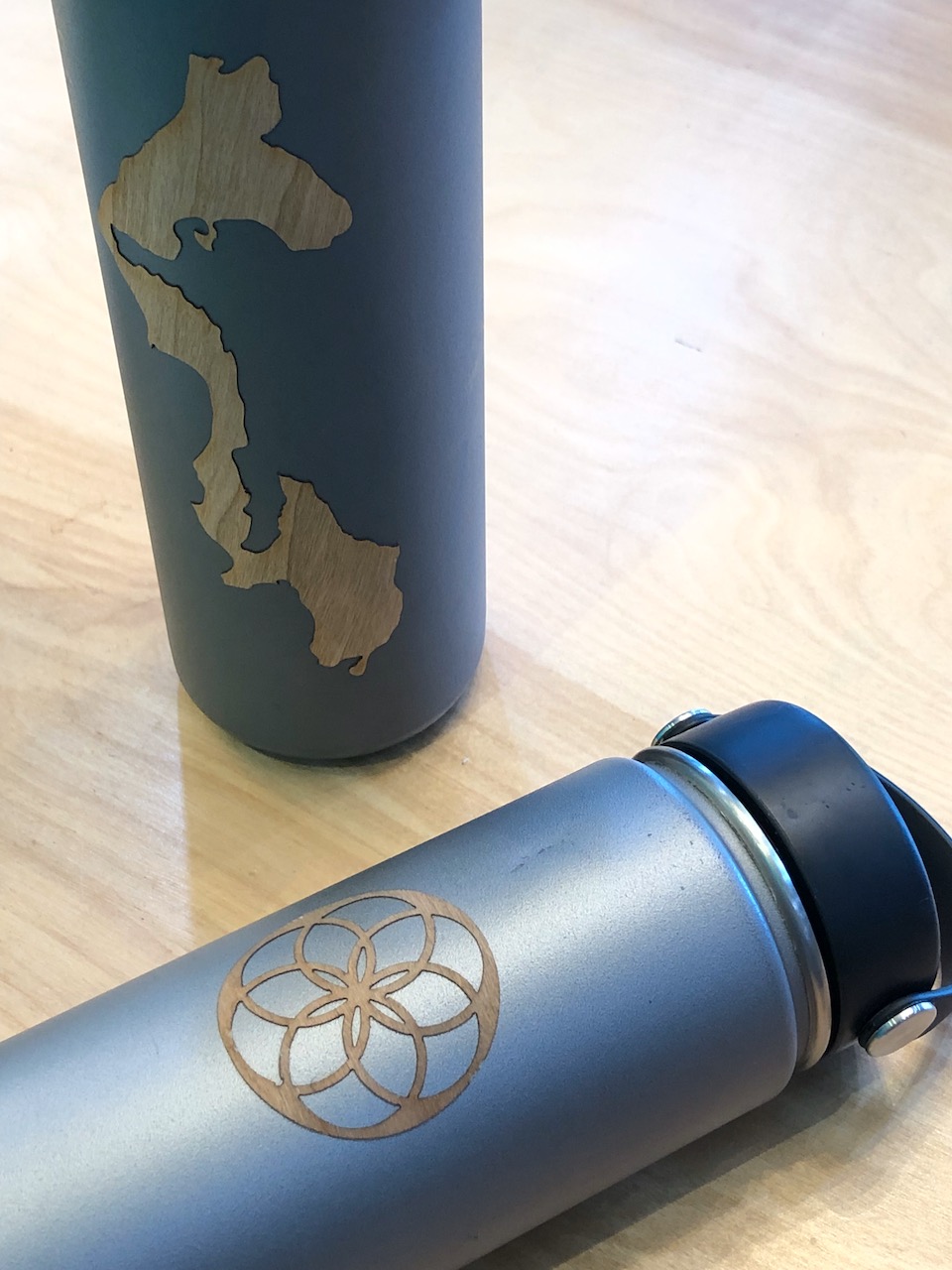 Eco-friendly stickers for sure. Cut out any design from a wood veneer with permanent adhesive on the back and you've got yourself a wood sticker! Holds up great - even after a lot of washing and regular use.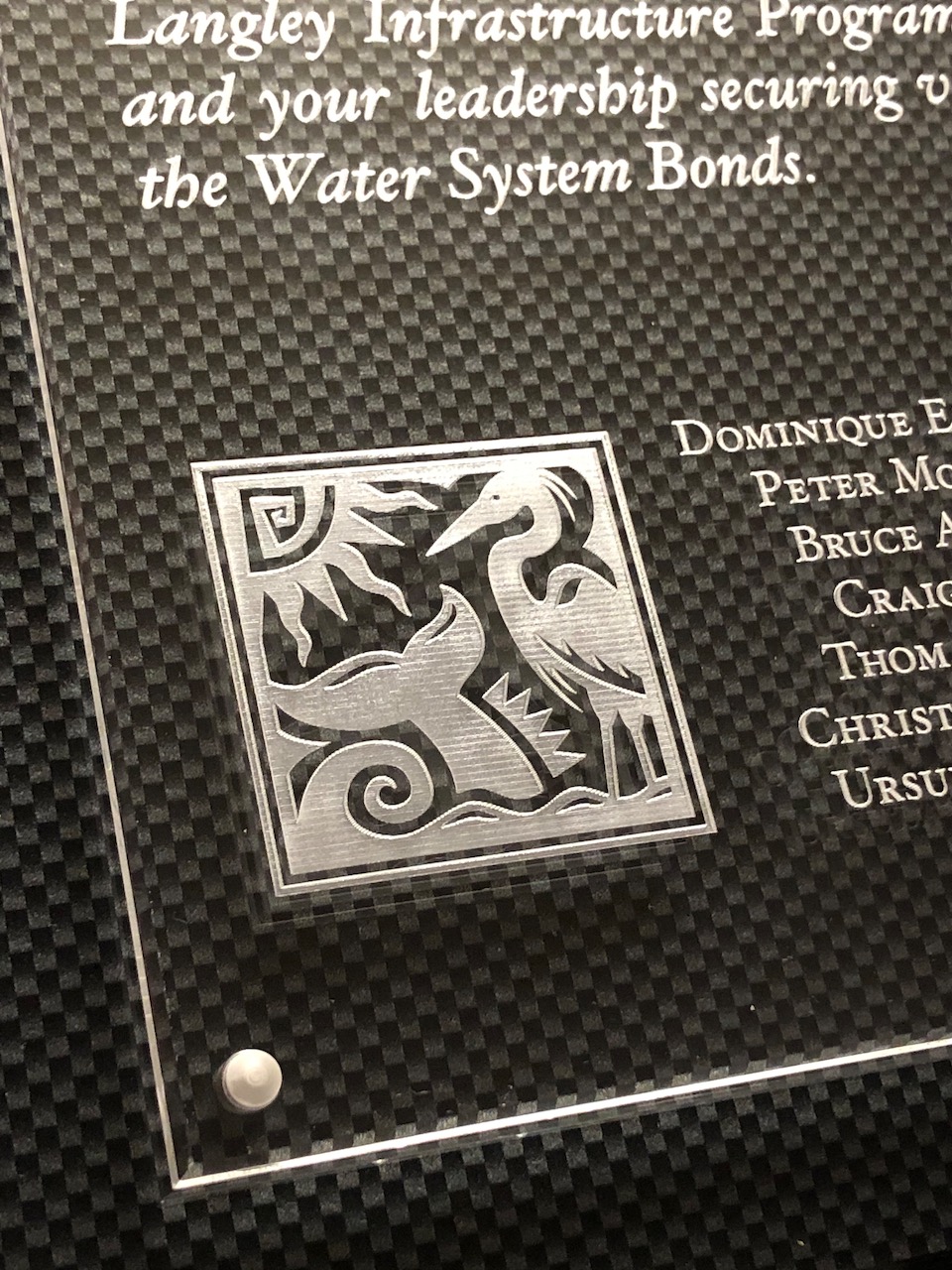 Do you have a special award to give or need to commemorate an event? We've got a whole catalog of ready-made blank plaques that we can easily engrave with your message and images.
Acrylic Keychains (or Jewelry, or...)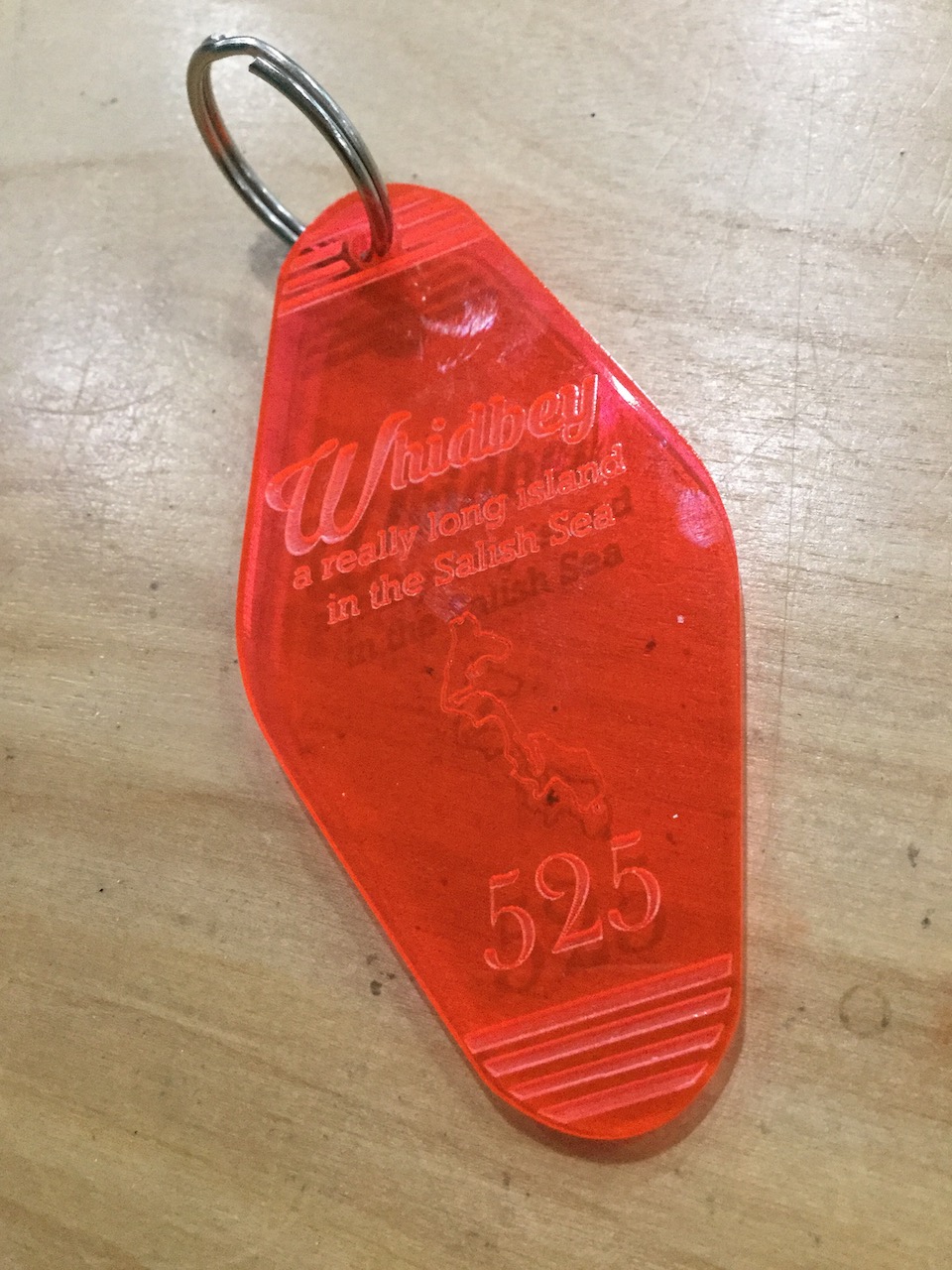 Acrylic is a fun medium to work with since it comes in a lot of colors, both opaque and transparent. Whether it's for a simple key fob, a light-up sign, or shapes to make into jewelry like earrings or necklaces, we can cut and engrave it all!
Beach Stones or River Rocks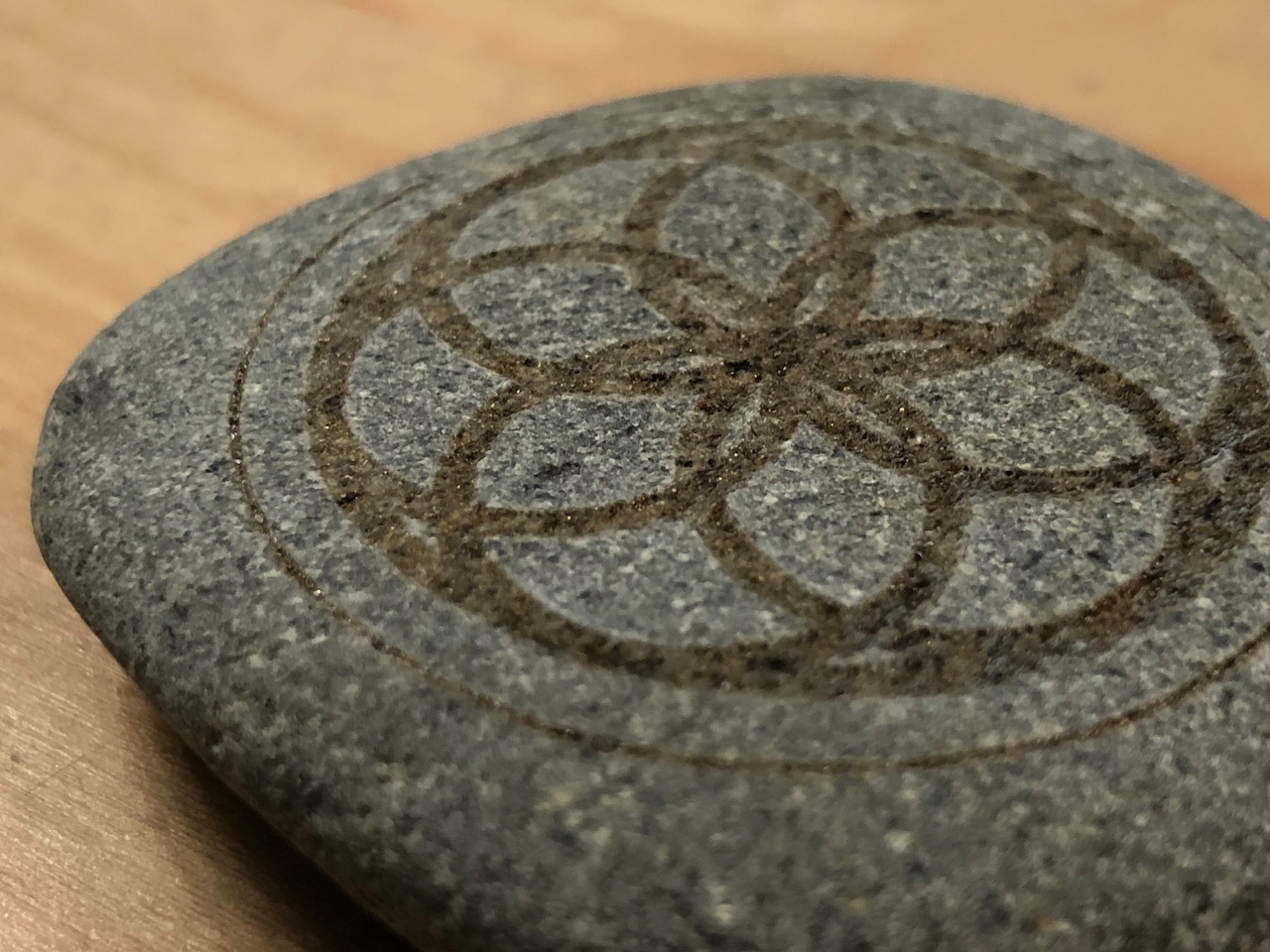 Every rock responds a little differently, but how very cool is it to engrave your custom design directly into a solid stone?!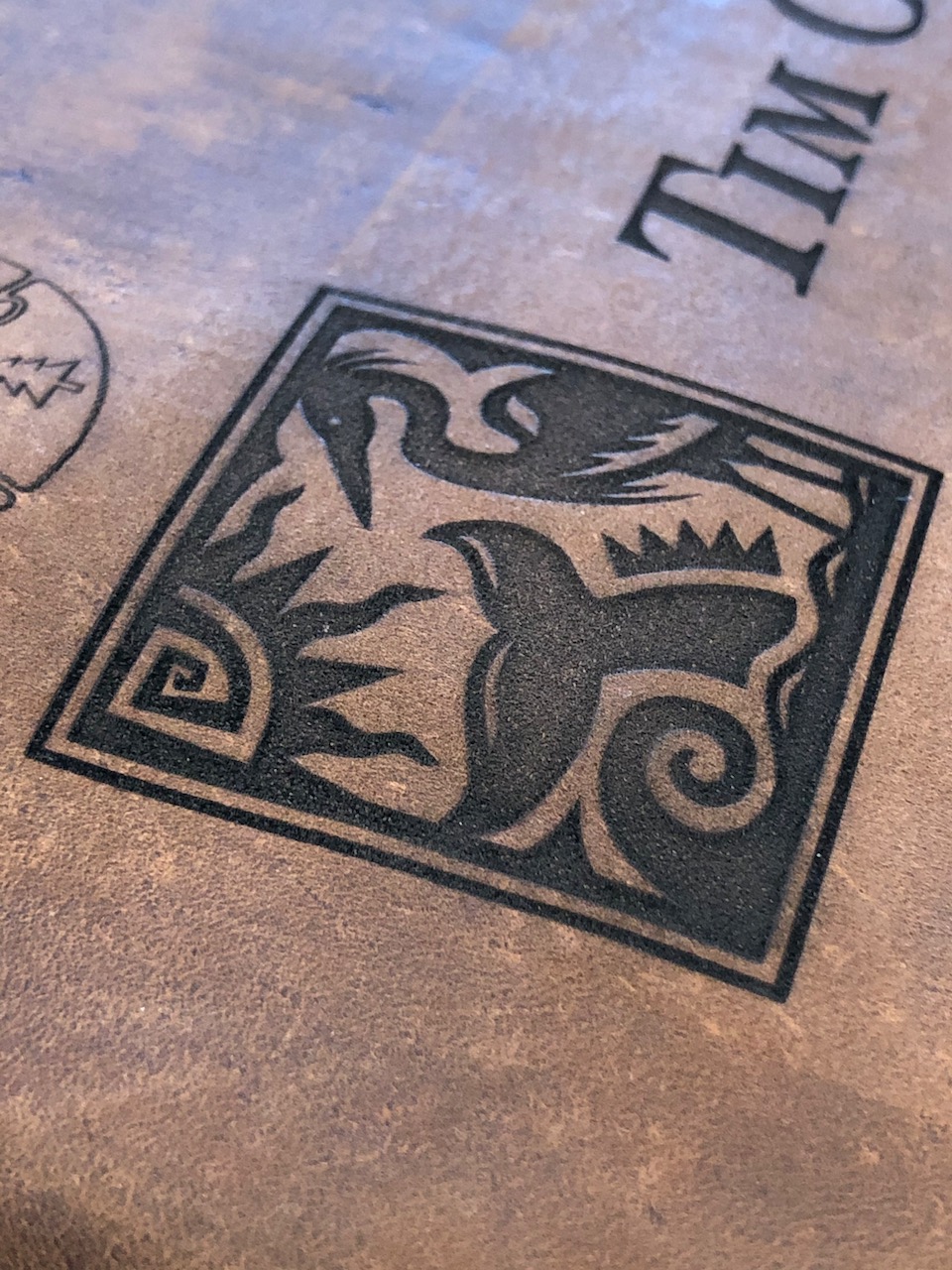 A custom leather folio, engraved with your message. Or perhaps you want to make your own clutch, glasses case, purse, wallet - anything is possible. Let the laser do the work of cutting out your pattern, punching all of the holes to stitch, and engraving your custom design.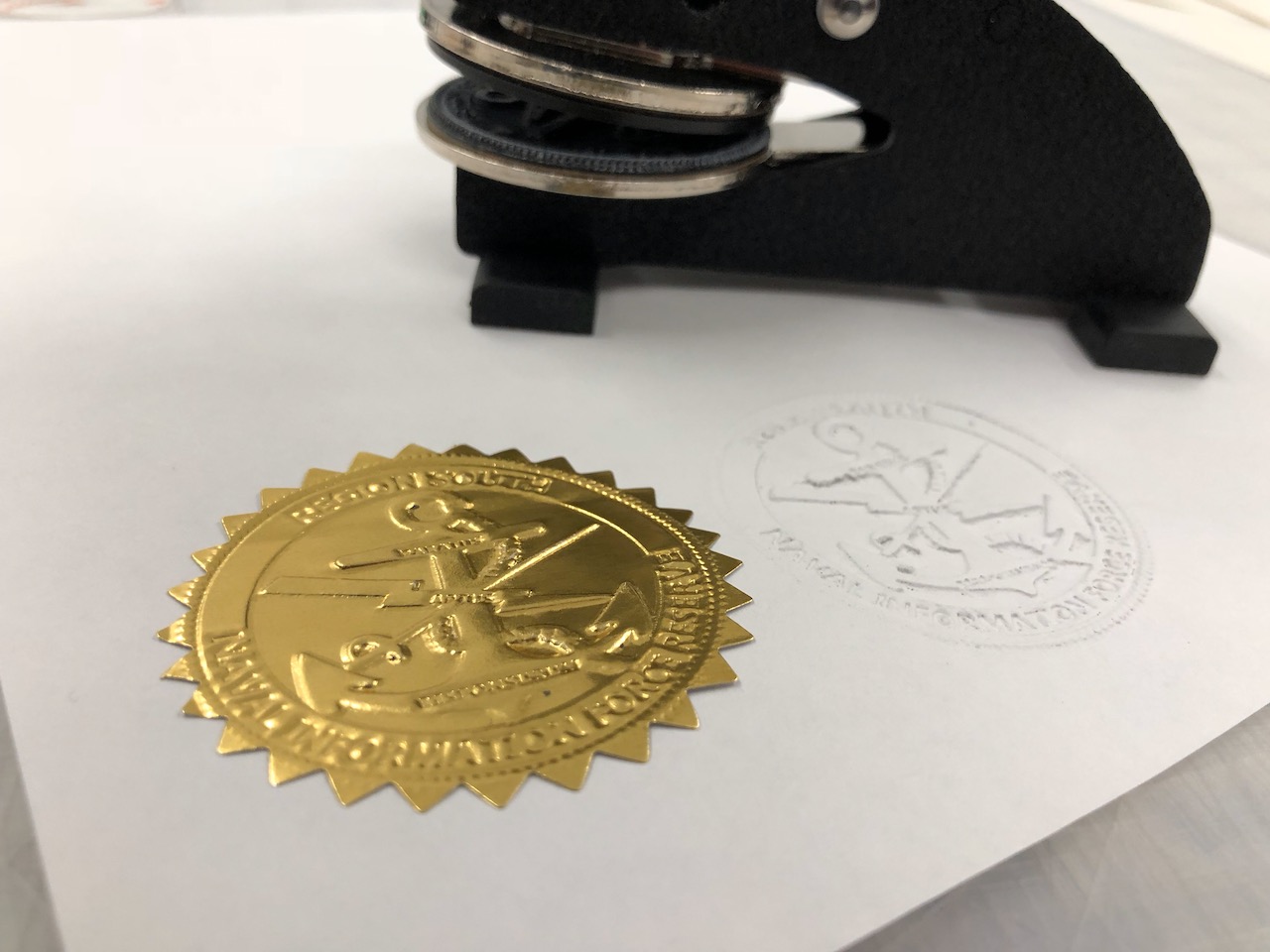 We didn't know until we tried, but what an awesome outcome! Custom embossing seals for either foil stickers or to mark paper documents and art directly...yes, we can do that too!